Mossad-Chabad-Deep State Behind "Operation Parkland"
Yoichi Shimatsu
INCLUDED: TEN REASONS PARKLAND NARRATIVE STINKS
(CIA's Anderson Cooper with Deep State operatives Kevin and David Hogg)
"Far from being a victim, David Hogg was one of the forward observers of the joint Israeli-CIA death squad sent to Parkland, ensuring that sufficient numbers of his classmates were killed.
"The Jewish-born Cruz was likely recruited by the Shomrim secret society to be a patsy for the commando raid and was brainwashed at Chabad House.
THE GUN GRAB MOVEMENT IS PART OF A LONG TERM MASONIC JEWISH (COMMUNIST) WAR AGAINST GENTILE AMERICA.
The sole video showing 'suspect' Nikolas de Jesus Cruz, on February 14 taken more than an hour after the Parkland school shooting, was recorded by a security camera of the CHAI CHABAD HOUSE of the Lubavitcher-Shomrim ultraOrthodox Jewish cult on 5761 Coral Ridge Drive …This indicates that, as earlier mentioned in this investigative series, that the Jewish-born Cruz was likely recruited by the Shomrim secret society to be a patsy for the commando raid and was brainwashed at Chabad House.
Everyone should be wary when the most powerful men in America exploit the Parkland school massacre to call for gun seizures from the citizenry…This is the hour not to cave into emotional weakness but rather to stand strong at arms, in the common defense of a sovereign people as mandated by the U.S. Constitution.
The March for Our Lives,
scheduled for March 24, is being promoted by the manipulative media as a youth initiative by five Parkland school "survivors" led by the son of Kevin Hogg, who is one of James Comey's FBI agents. In fact, the actual permit holder for the upcoming Washington D.C. rally for gun control is not the Parkland students but instead
Everytown for Gun Safety
, a controversial lobby group, notorious for its inflated estimates of gun-related violence.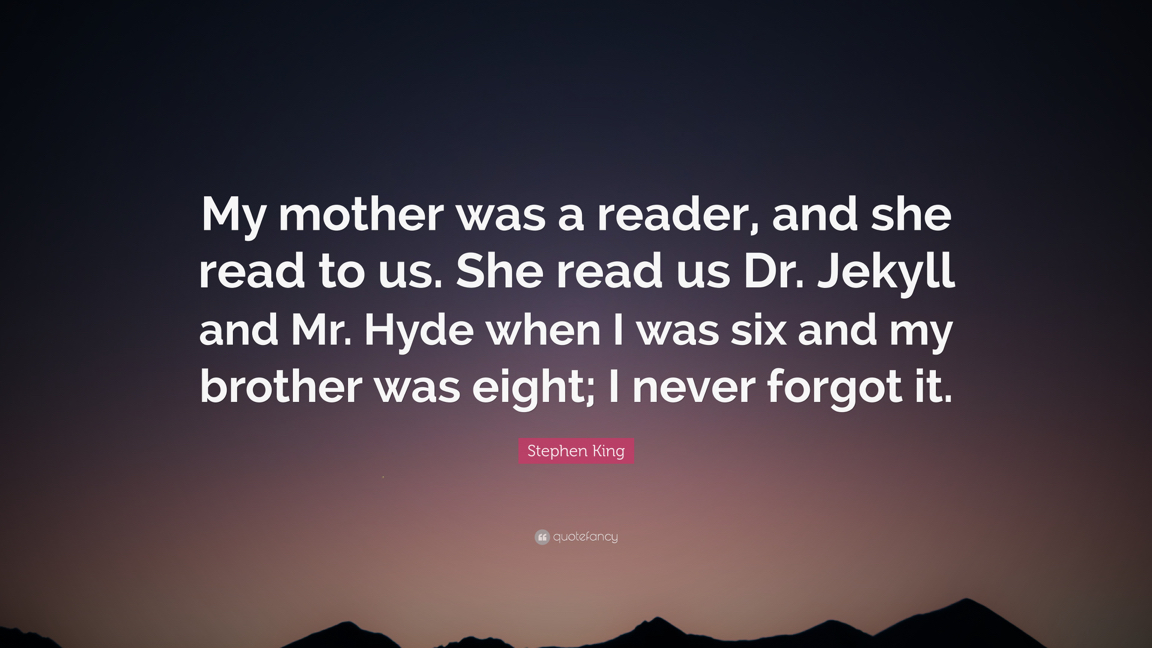 MADE IN ISRAEL
Further verifying a Zionist role in the Parkland School commando strike (see
Parts 1
,
2 and
3 of this series
), two of the
Everytown
advisers are linked with the special-weapons program of the Israeli Defense Force (IDF): Eli Broad, founder of his namesake institute involved in biowarfare research on Ebola in West Africa; and Qualcomm boss Irwin Jacobs who funds Technion, the Israeli Institute of Technology, which created and developed the IDF cyber-warfare program.
As discussed below, the IDF Cyberwar Command is yet another Israeli component involved in the Parkland false-flag operation, specifically responsible for jamming the Broward County police radio and hijacking Parkland school's video-monitoring security system with insertion of fake video-clips, similar to the video-capture methods shown in the casino robbery in "Ocean's Eleven" starring George Clooney and Brad Pitt. The role of Kevin Ralph Hogg in the electronic warfare operation against the police-rescue team is also exposed here.
Other Obama-Clinton cronies on the Everytown board include Tom Barrett, the Milwaukee mayor who played a key role in advocating the 2008 bailout for Wall Street; and Philadelphia Mayor Michael Nutter, founder of the Philly Rising militant group with funds from George Soros in alliance with Black Lives Matter…
In a tribute to Israeli electronics genius, allow me to repeat a quote from an IDF Cyber-Command officer reported by the
Arutz Sheva 7
newspaper,
in its Feb. 23, 2016, edition
: "We are ahead of the rest of the world in digital capabilities by at least 15 years. We've integrated operational Internet capabilities which enable any commander to do anything in any place." Anything anywhere and any time includes a commando strike against Parkland school on St. Valentine's day.
THE HOGG'S ROLE
The electronic warfare used for the exfiltration phase of Operation Parkland had to be precisely coordinated with the movements of three assailants, and their forward observer, who must have used a different frequency with communications to their headquarters. Not surprising, the former Navy flyer aboard a carrier, Kevin Ralph Hogg is employed at Cubic Simulations Systems in nearby Pompano Beach, which develops programs and graphics for military training and operations. Under DOD contracts, Cubic divides its various ops-planning sections into different regions of the country.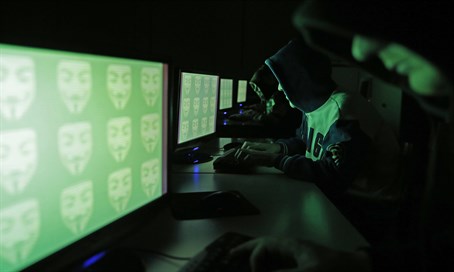 Cubic's Pompano staff, where the father of Parkland student David Hogg works, focuses on joint-services commando operations such a hostage rescue or strikes on terrorist homes, using cyber tech developed by the IDF cyberwar division. For example, this is DOD procurement order for the Cubic regional office in Orlando: Cubic Simulation Systems Inc., Orlando, Fla., is being awarded a $19,930,555 modification (P00002), to a previously award firm-fixed-price, foreign-military-sales (FMS) contract (W900KK-13-C-0010), for the procurement of Israeli Defense Forces Engagement Skills Trainer 2000 Plus Systems and related services.
Therefore, the obvious conclusion is that: Far from being a victim, David Hogg was one of the forward observers of the joint Israeli-CIA death squad sent to Parkland, ensuring that sufficient numbers of his classmates were killed. The faker should be arrested and put under extreme interrogation, along with his father, to confess to their assigned roles in the Soros-style psyop called March for Our Lives. Both father and son suffer degenerative nerve disorders associated with electromagnetic warfare, so never think there isn't divine justice.
The grandfather of David Hogg was an FBI agent who became CEO of Mastercard but was later forced out of the company by the board of directors under a cloud of suspicion, related to his authorization of illegal diversions to a powerful cabal, possibly the same secret society behind the FBI Russiagate affair. Of course, the Hogg clandestine role is all in keeping with the eye in the pyramid of the Federal Reserve Bank, just like former FBI boss Robert Mueller, a grandmaster of that subversion (Alexander) Hamiltonian secret society.
GOFAKEME
GoFundMe pages, most of them posted by fraudsters, are proliferating like pythons in the Everglades. The Miami Herald had to kill its appeals due to the uncertainty of the identities of actual recipients. There were so many fake "victims" that the GoFundMe site decided to limit the fundraising to Broward Education Foundation. Not before pages had been set up by families of 22 shooting victims (Yes, I am aware there were only 17 dead, but some of these are for the wounded, although not all the wounded).
Maybe I've suffered from excessive depression at the loss of family members and best friends, so I've never set up a lemonade stand at a funeral. By the way, if anyone who is considering an online appeal, the State of Florida covers the cost of the victim's funerals, therefore the dozens of claimants asking for funds to bury dead students are either totally uninformed or fake. See you at the trial, and I sure do hope Judge Judy hangs you.
THE KASKY'S LITTLE COFFINS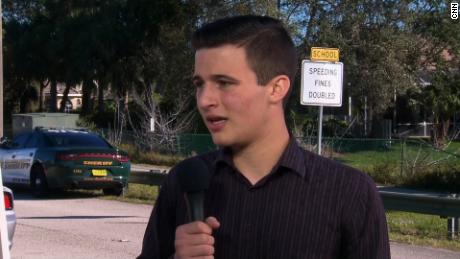 (CAMERON KASKY, ANOTHER JEWISH TRAITOR)
The bodies weren't even cold yet before high-school junior Cameron Kasky posted his plea for donations to support the partisan Democrat protest planned for March 24 aka March for Our Lives. This nasty drama student was the one who dissed Sen. Marco Rubio for showing up at a town hall meeting to show his sympathy and hear community opinion. Young Cameron showed zero intention to persuade Rubio but spoke out only to polarize the distraught crowd. I do not appreciate Rubio's voting record either, but the week of mourning is not the time to play politics. Now that it's started, Cameron is getting what's coming to him.
The art of hustle runs in the Kaskowitz family bloodstream. On the issue of children's welfare, it should be noted that Cameron's grandfather and his father Jeffrey A. Kasky, Jr. are attorneys who serve as president and vice president of the profit-making surrogacy program called One World Adoptions. The OWA slogan for impoverished young women of child-bearing age is: "Make a Pregnancy Statement." That's a new brand of feminism.
THE LONG-PLANNED FALSE FLAG
The rapidity of political polarization out of Marjorie Stoneman Douglas high school during the mourning period, along with the immediate claim from the sneaks at the Anti-Defamation League about the Jewish-born suspect Nikolas Cruz belonging to a white supremacist group, indicate that the Parkland school shooting was another long-planned false-flag attack, similar to the 2012 Sandy Hook elementary school assault in Newtown, Connecticut.
The pieces of the jigsaw are by now, more or less, in place following this fourth part of the investigative series. I hope a fifth is not required unless it's single malt.

For those readers wanting to connect more dots, Nikolas Cruz's child
psychology clinic run by Dr. David Lubin
is just 3 blocks down the road from the office of Rep. Debbie Wasserman Schultz on Sawgrass Parkway in Sunrise Township, Broward Country. It's a small world, after all, inhabited by enterprising young "survivors", manipulative parents, dirty cops, gun-toting religious fanatics, corrupt politicians, would-be tyrants and so-called crazed killers. It's just life and death in a fishbowl.
James Tracy: Ten Reasons Parkland Narrative Stinks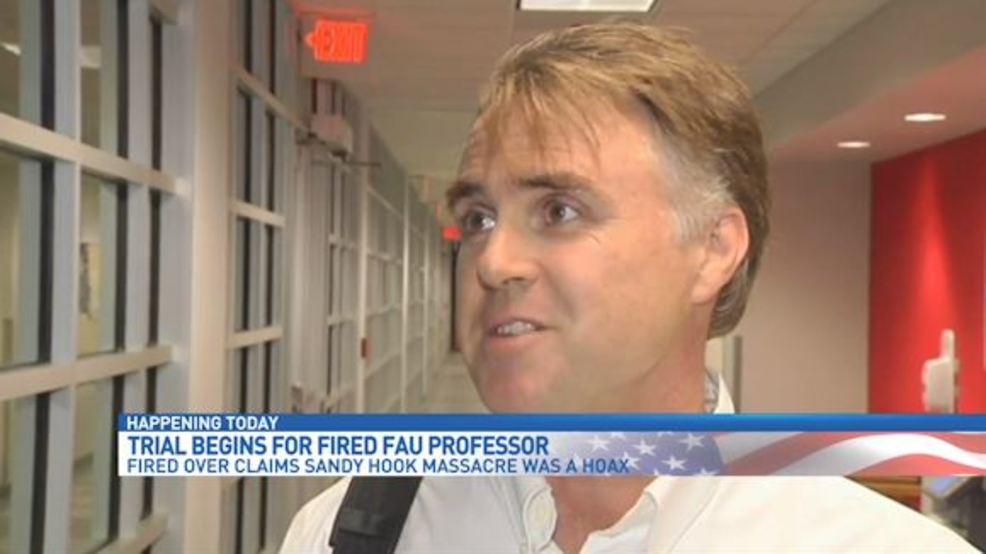 James Tracy is an authentic American hero. He lost his job
as a tenured professor for exposing the Sandy Hook shooting hoax.
(((Communists))) and Freemasons control the US legal system.
In December, a jury confirmed his firing using trivial excuses.
The biased female judge was an Obama appointee. It takes a rare courage
for a man with four young children to jeopardize his livelihood by taking a principled stand.
Below, Professor Tracy examines some of the discrepancies in the
latest Communist false flag, which took place a 15 min. drive from his home.
by James F. Tracy
(abridged by henrymakow.com)
Below is a brief
discussion of the most glaring inconsistencies and overall problems evident in information and coverage of the Parkland incident that necessitate further consideration of the overall event.
1. Missing Surveillance Video
. Ensconced in a locale boasting a $600,000 media property value. Marjory Stoneman Douglas High School is among the most modern and well-funded in Florida. Like
other schools
throughout the state, the campus was equipped with a comprehensive video monitoring system of buildings' interior passages and exterior walkways. The Broward County School District is withholding video taken during the February 14, 2018 mass shooting at the school that could reveal exactly how the event transpired. It appears that some video may have been obtained by the
Miami Herald
, which posted it with the headline,
"Video Shows Blood-Smeared Floor, Body Inside Douglas Classroom."
The article has since been
removed
from the newspaper's website.
2. Scripted Lines?
A Stoneman Douglas high school junior and ROTC member, Colton Haab, who sought to participate in a CNN TownHall broadcast on February 21, claimed the cable network provided him with a list of "scripted questions." "I expected to be able to ask my questions and give my opinions on my questions," Haab explained to local ABC affiliate, WPLG-TV. "CNN had originally asked me to write a speech and questions, and it ended up being all scripted."
Shortly thereafter Haab
stated on FoxNews
that based on his experience he believed all of the questions asked by Stoneman Douglas students and community members at the CNN TownHall were scripted.
3. Manufactured Dissent?
Stoneman Douglas High students impacted by the event were rapidly mobilized by Democratic political leaders to advocate for the Party's foremost rallying cries-strengthened gun control laws. News media including CNN and state and federal Democratic Party operatives, including Florida Representative and former Democratic Party National Committee Chair
Debbie Wasserman Schultz,
advised key Stoneman students in organizing the #NeverAgain movement and arranging protests, including a lobbying trip to Tallahassee to meet with Florida legislators. Parkland, however, is represented by Democratic Representative
Ted Deutch
, another staunch gun control advocate.
According to the
New Yorker
, Wasserman Schultz and her aides touched base with Stoneman junior and NeverAgain leader-in-training Jaclyn Corin on February 15-one day after the shooting. "Conversations with state representatives followed, and preliminary arrangements were made to bus a hundred Douglas students and fifteen chaperones to Tallahassee to address the state legislature. Yesterday, I asked Corin if she had been politically active before the shooting. 'Not even a little bit,' she said."
Corin appears especially astute having absolutely no previous experience in issue-oriented politics. "The action has been so quick," the 17-year-old
told
the
Naples Daily News
. "And that's necessary because this is a fresh and open wound and we can't let it close up. We need to do something about it before it just disappears like it always has."
4. Experts Speak Out.
Those with military and school administrative experience have begun to step forward and question various troubling elements of the Stoneman Douglas shooting. For example, John Bouchell, a militarily trained weapons expert, security expert and school administrator based in Florida tweeted at length about how Parkland differed greatly from his own experiences defending his school during an active shooter event.
5
. Reports of Multiple Shooters.
In numerous
interviews
, Stoneman Douglas students
asserted there was
more than one shooter in Building 12 as the event proceeded. Parkland student Jalen Martin claims the United States Secret Service visited the high school's campus weeks before the incident, altering the active shooter response protocol. Is this why Douglas school resource officer and Sheriff's Deputy Scot Peterson remained outside the classroom building as the carnage ensued? Another student
claimed
she saw and spoke to alleged shooter Nikolas Cruz in Building 12 during the event [and heard shots emanating from elsewhere.] A Stoneman Douglas teacher told MSNBC faculty were informed there would be an active shooter drill sometime during the spring semester, but were left in the dark as to the actual date or time of the exercise.
6. Crime Scene Demolition.
Less than two days after the tragic shooting Broward County Schools Superintendent Robert Runcie
proposed demolishing Building 12
–the crime scene itself. The Florida State Legislature almost immediately agreed to
help fund
the teardown. One must ask why, just hours after the brutal deaths of 17 youths, plans for evidence destruction and a new memorial are even being pondered. "Just looking at that building and talking about it now, I have goosebumps out to my head [sic]," Runcie
said
. "I don't know how teachers, students could get back in that building. I don't even know how we're going to open the whole campus, period." Stoneman Douglas will join a
long line
of mass casualty event scenes, including Columbine, Aurora, and Sandy Hook, that have been destroyed.
7. Abandoned Law Enforcement Protocols.
On the afternoon of February 14, Stoneman Douglas school resource officer and Broward Sheriff's Deputy Scot Peterson heard gunshots in Building 12 and rushed there but waited outside for four minutes as the massacre ensued. Broward Sheriff Scott Israel, who could not explain Peterson's behavior, acknowledged Peterson's inaction was captured in campus surveillance video and suspended the deputy without pay.
Israel thereafter told the press, "We're not going to disclose the video at this time and we may never disclose the video." Two additional deputies under Israel's command Edward Eason and Guntis Treijs, were placed on administrative duties pending further investigation. Both deputies participated in 23 calls for service to Cruz's home and may not have followed protocol…."I
'm completely disgusted," said Broward County Commissioner Michael Udine, a former mayor of Parkland whose daughter attends Stoneman Douglas. "There is nobody in authority talking to each other and every organization that had a chance to stop this completely failed our children from top to bottom."
8. Fight to Establish Official Narrative.
There is a very well-defined struggle to establish and defend the official government/law enforcement narrative of the Stoneman Douglas mass shooting and prevent any questioning of this storyline. This campaign is being led in part by cable news giant and Time Warner subsidiary CNN. Alternative media have been banished from YouTube for sharing differing views and analyses of the Parkland shooting and earlier mass casualty events. A recent "Community Guidelines" policy change provides for the Google subsidiary to eliminate any videos it perceives as "targeting the victims of tragedies," thus de facto censoring many important critical analyses of such events.
On February 23
CNN directly petitioned YouTube
to shut down a channel run by libertarian commentator Alex Jones, claiming that its alternative reportage and commentary on the Parkland shooting runs afoul of YouTube's policies….Such advocacy toward eliminating a media competitor and defending an official government narrative of such a controversial and still-unfolding event is especially concerning.
In another instance, Isaac Green, a thoughtful and popular commentator running the Anti-School YouTube channel who proffered an array of unconventional perspectives on Stoneman Douglas and political controversies, had all of his videos removed by YouTube. Shortly thereafter Google locked Green out of his account entirely.
9. FBI Involvement.
Ongoing internal investigations on law enforcement responses to the threats Cruz posed already reveal how the FBI alongside local law enforcement repeatedly failed to follow up on reports of the supposed assailant's unusual behavior, weapons ownership, and disturbing online media posts. The FBI's failure in this regard was condemned by Florida Governor Rick Scott and the US Justice Department. The bureau
admitted
an individual close to Cruz phoned the FBI's Public Access Line on January 5 to report information concerning Cruz's gun ownership, desire to kill people, unpredictable behavior and ominous social media posts. The party also stated that Cruz could likely carry out a mass shooting. The information was never forwarded to the FBI's Miami office and investigated further.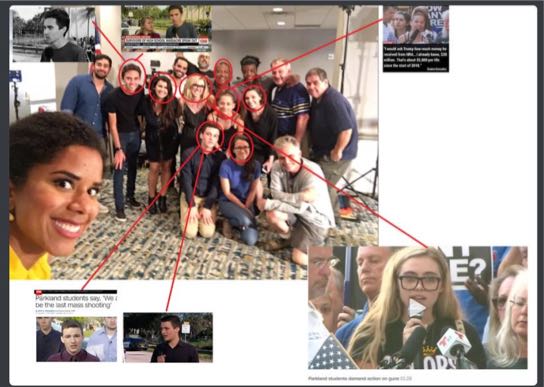 (Crisis actor boot camp)
Or was it? According to investigative journalist Trevor Aaronson, throughout the so-called "War on Terror" the FBI has been directly involved in cultivating terrorists through its network of informants, and often encouraging their activities. "Our nation's top law enforcement agency, traditionally focused on investigating crimes after they occur," writes Aaronson, "now operates more as an intelligence organization that tries to preempt crimes before they occur. But how many of these would-be terrorists would have acted were it not for an FBI agent provocateur helping them?" Was Cruz manipulated to take up arms against his Stoneman Douglas peers? Or, was he somehow maneuvered to the scene, as the observations of one eyewitness suggests, while other more capable gunmen carried out the slaughter?
10. Antipsychotic Drugs.
According to the
Florida Department of Children and Families
, Nikolas Cruz was receiving mental health services from Henderson Behavioral Health and accordingly "taking medication" for alleged psychiatric ailments. In 2016 Cruz's adoptive mother Lynda Cruz stated that her son suffered from depression, ADHD, and autism, suggesting how Cruz was regularly consuming a cocktail of potent drugs that may have impacted his behavior and judgment prior to the shooting. The psychoactive drugs used to treat depression and ADHD have profoundly complex and potentially debilitating side effects when taken separately that are only compounded if administered in unison. These include agitation, hyperactivity, psychosis, and are further linked to suicidal and homicidal actions.
Given the mass media's heavy dependence on drug company advertising, the role that psychiatric drugs may play in mass shootings is almost always downplayed in reportage on such events. "The drugs aren't the only causative factor," journalist and author Jon Rappoport
observes
, "but they produce what I call the Johnny Appleseed effect throughout society. Sprinkle enough of the drugs among enough people and you get otherwise unexplainable violence popping up–in schools, in workplaces. The psychiatric plague eats out the country from the inside."