NATO General Wants Answers to Chemtrails – WTH Are They Spraying?
The fact that a NATO Commander has to ask questions about aircraft spraying chemicals over a potential battle area under his command speaks to a sophisticated and organized coverup that surpasses development of the atomic bomb known as the MANHATTAN PROJECT.
In both cases we see the development of secret weapons intended to target Civilian Populations. General Fabio Mini, NATO Commander:
"Concerning chemical trails, I'll tell the truth. I try to study this phenomenon in depth. Now I'll say something that could bother someone. I used to think it was a swindle too but the pictures we can find online are really dreadful because the trails intersect regularly."
General Fabio Mini and Sandro Brandini, a member the Italian Parliament went public in 2016.
We are dealing with Star Wars. It involves the combination of chemtrails for creating an atmosphere that will support, electromagnetic waves, ground-based, electromagnetic field oscillators called gyrotrons, ionospheric heaters.
Particulates make directed energy weapons work better. It has to do with "steady state" and particle density for plasma beam propagation. They spray barium powders and let it photo-ionize from the ultraviolet light of the sun.
electromagnetics from HAARP

the gyrotron system on the ground [Ground Wave Emergency Network - GWEN]
Chemtrails are the medium – directed energy is the method.
They are also photographing gas plasma generation due to the
heating of chemtrails by electromagnetics
.
Air Force 2025
" that their goal is
to develop virtual and augmented reality mind control
.
control the weather or create disasters
.
Is it possible that someone(s) are very afraid of coming famines and riots due to the ongoing, man-induced failure of the ecological system, and they are saturating the earth with chemtrails for large-scale, gas plasma mind control?

Is this the last grasp for the world's resources?

Or, are they just control freaks and money mongers?
It constitutes U.S. global domination via
NATO and the erosion of civil rights
.
New American Century
group – PNAC -
Bush
and cronie think tank has their way, along with directed energy attacks against any country or citizen that they decide they do not like.
barium
poisoning. It will kill billions due to
crop failures and world-wide famine
. It will cause heart attacks, strokes, and cancers. It will cause stillbirths, miscarriages, and infertility.
desiccated red blood cells
GM seeds
[seeds that can grow in an electromagnetic soup], weapons and directed energy development contracts, oil contracts, genetic research, and mind control research. Some of these people have had a familial history of financial and policy support for population control, eugenics, Hitler, Mao, Stalin, Lenin, Marx, Pinochet, Hussein, and various other dictators.
barium
and aluminum from their bodies and minds. If not, then they really do not understand the far-ranging implications of this destructive system.
Tesla
towers attached to deep-earth, free-energy taps are to be created over the 10-12 magnetic poles and the GWEN system phased-out. Has this already been done? This should allow total control of the earth through giant, Tesla death ray-guns. This natural, electromagnetic earth was not meant to be an un-natural dynamo to power man's weapons or his utility companies.
Over-unity systems
[Tesla devices]
are as of yet, another unexplored and probably not understood man-made energy. We should be very
suspect
of
free energy
. As we can see, the forms of man-made energy that have been created and used in the past have not been good for this planet. Maybe it is time to reconsider the options available to us through the development of crops for fuel, wind, solar, and water power.
Bearden
+/- a big over-unity and free energy proponent of Tesla technology that makes energy off of boiling the ionosphere or stealing electricity from the mis-named "vacuum" called Life, I have decided that
Bearden is telling us some, if not most, of the truth.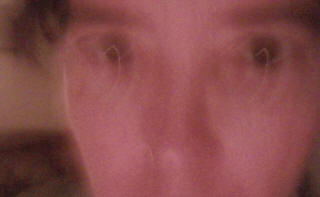 Pulsed Energy Projectile
(
PEP
) weapon can send an entrained-plasma beam over 2 kilometers of distance to a human target. This weapons is a declassified weapon. There must be similar weapons that can travel many more distances (read the fine print in the "columnar focal lens" Air Force patent).
AND, if you are not truly alarmed by now with the weaponization of our atmosphere for DE weapons,
psychotronic weapons
,
weather war
, disaster war, famines, and
surveillance
, listen to the mp3 Morgellon interview from rense.com:
nanowires
and
nanomachines
are spreading person to person. They are communicable, can copy DNA, have parasite vectors associated with them, and can carry germs attached to them.
One of the
Morgellons
victims has had her normal hair suppressed by these nanomachines, and her hair has been replaced by "pseudo" hair.
What else are these machines coping and replacing in us?

Our muscles, nerves, and tissues?

Are we being turned into robot Borgs?
Geoengineering Watch Global Alert News, March 25, 2017