Planet X Incoming: Apocalyptic' SNOWSTORM blasts Middle East as freak weather terrifies Arab countries
THE Middle East has experienced a bizarre mix of snow blizzards, lightning strikes and deadly fires in just the last 24 hours - with more devastation expected to come
Gulf States experienced rare lightning strikes, sandstorms, rough seas and high winds
Heavy winds saw a crane collapse in Dubai which then set off an inferno, which injured one person.
Three vehicles were also destroyed in the sudden fire.
Among other weather-related incidents, trees were uprooted and traffic was severely disrupted.
Poor visibility across the area caused several accidents and trapped many residents indoors to avoid an impeding dust storm.
Lightning strikes over Middle Eastern countries
Bizarre snow covered deserts in the UAE
I just re-evaluated my beliefs because of this snow
The freak weather led to the cancellation of a stage in the Tour of Dubai because the strong winds posed a danger to the cyclists.
According to the UAE Met Office, temperatures plunged to minus two degrees across several mountainous regions.
Fire also struck Dubai among the freak weather incidents
The UAE was one of a number of Middle Eastern countries to bare the brunt of the freak weather
Police warned people against going outside, although the rarity of the occassion saw many flock to the snow-covered landscapes.
Social media users tweeted their delight at the weather and snapped their own snowmen.
However, others tweeted that the freak weather had caused them to reevaluate all of their beliefs.
Some users described the weather as "apocalyptic" while others remarked that the "final hour was approaching".
Aeroplane passenger captures beautiful geomagnetic storm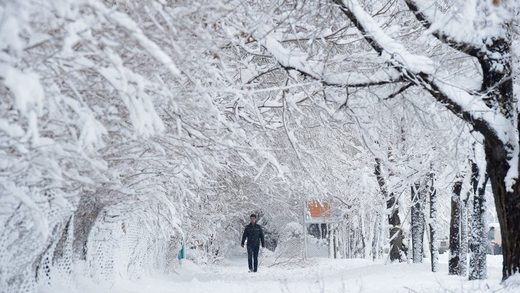 Sunday declared a public holiday as unprecedented snowfall blocks roads, delays domestic and international flights
Over 40 people have been confirmed dead on Sunday as snowstorms wreak havoc on various parts of Afghanistan, prompting the government to declare Sunday a public holiday.
The unprecedented snow in a decade has led to the closure of main highways leaving many people stranded, out of power and other supplies.
A high-level meeting chaired by President Mohammad Ashraf Ghani directed the concerned officials and departments to be on their toes in response to the harsh winter.
According to the country's National Disaster Management Authority (NDMA), the extraordinary snowfall has particularly
affected some 19 provinces where up to 100 homes have been completely destroyed.
Syed Abdul Humayun Dehqaan, head of the Badakhshan chapter of the NDMA, told Anadolu Agency heavy snowfall in Maimy and Yaran districts of the province has claimed 18 lives and has left 12 people critically injured.
The heavy snowstorm has also closed roads in Paktya, Khost, Parwan, Sar-i-Pul, Jawzjan, Bamyan, Daikundi, Paktika and Ghazni provinces as well.
Fourteen people were killed and four wounded in an avalanche
in the Surkh Parsa district of central Parwan province. Seven casualties have been confirmed in the southeastern provinces while at least six people have reportedly died in the northwest on Sunday.
The southern Kandahar province has also received an
unprecedented snowfall in over two decades.
Four main road links between the capital Kabul and the rest of the country are literally closed for traffic due to thick layers of snow.
Adapt 2030
YouTube
Sat, 04 Feb 2017 07:57 UTC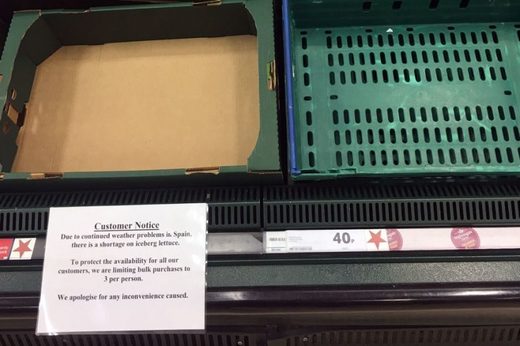 European agriculture has been decimated with at least 80% losses which have led to black market sales of produce, rationing, shortages, collapsed greenhouse facilities and bankruptcy for farmers. The losses are beyond epic and this is what is expected in the new grand solar minimum, but the media brushes it away saying its bad weather in Europe.