Italian Bishop embraces 'married' homo priest
Giuseppe Zenti of Verona embracing Fr. Giuliano Costalunga, parish priest of Selva di Progno upon his return to his parish.

Indeed, Costalunga, who is a confessed homosexual, is coming back from a trip to the Canary Islands, where he "married" his lover Pablo on April 28, 2018.

The priest left his parish without the permission of the Bishop. Later, in a sermon Bishop Zenti delivered to the faithful of Selva di Progno, he made a few critical remarks and then affirmed that Fr. Giuliano "is still a priest, he did not ask to leave the priesthood."

After receiving Costalunga back, Zelti told him: "Go freely on your own way," as reported by Gloria.TV.

Below, some photos from the "wedding" ceremony video – we have spared our readers some repugnant kisses and other disgusting manifestations of anti-natural affection.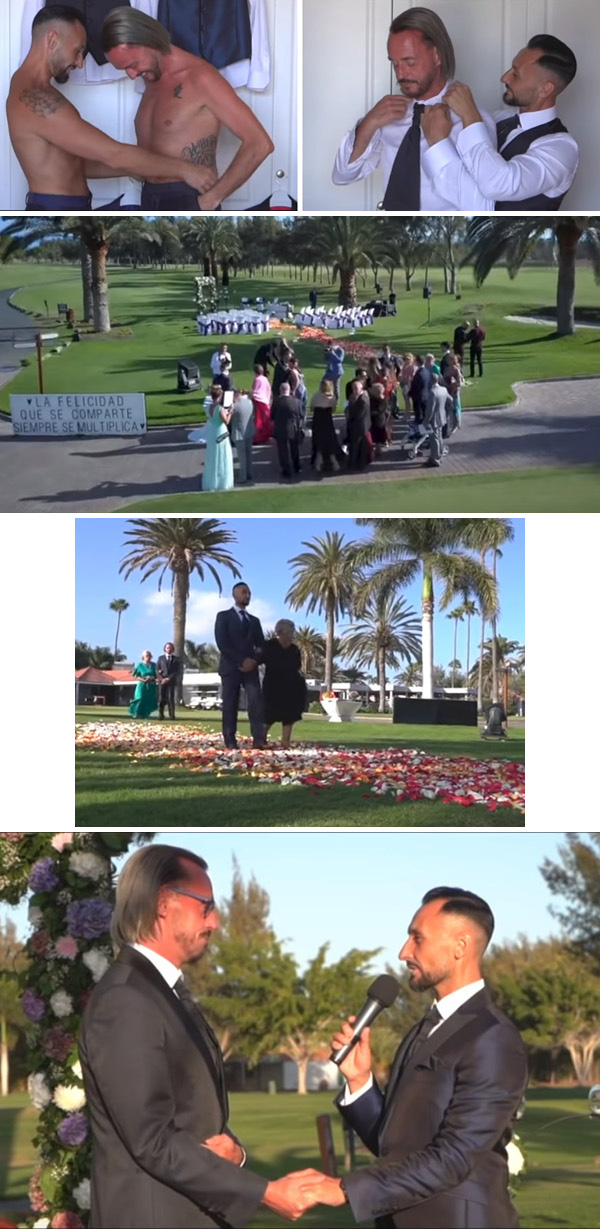 SOURCE