ONE WORLD RELIGION WATCH

: Francis encourages growth of Pantheist religions
On May 16, 2018, Francis received representatives of Dharmic religions in the Vatican, including Buddhists, Hindus, Jains and Sikhs. It was a one-day conference titled: "Dharma and Logos – Dialogue and Cooperation in a Complex Age."

During that inter-faith audience, Francis spewed his usual pacifist humanitarianism, insisting that religious leaders "foster a culture of encounter by offering an example of fruitful dialogue and by working together effectively in the service of life, human dignity and the care of creation."

As if receiving Buddhists in the Vatican were not enough, he more explicitly promoted Buddhism in his address. He expressed his "heartfelt wish that Buddhists and Catholics grow increasingly closer, advance in knowledge of one another and in esteem for their respective spiritual traditions, and offer the world a witness to the values of justice, peace, and the defense of human dignity."

At the end of his address, Francis gave an inter-confession "blessing," omitting the name of the Father, the Son and the Holy Ghost: "Upon you and your communities, I invoke an abundance of divine blessings."

With this he gave a strong encouragement to Pantheist religions, especially Buddhism. An indisputable stimulus to the Eastern spirituality and yoga exercises that invaded the religious orders after Vatican II.

Here we have an example pointing to the source of Progressivism in the Church. It comes from the top: the conciliar Popes and high Prelates.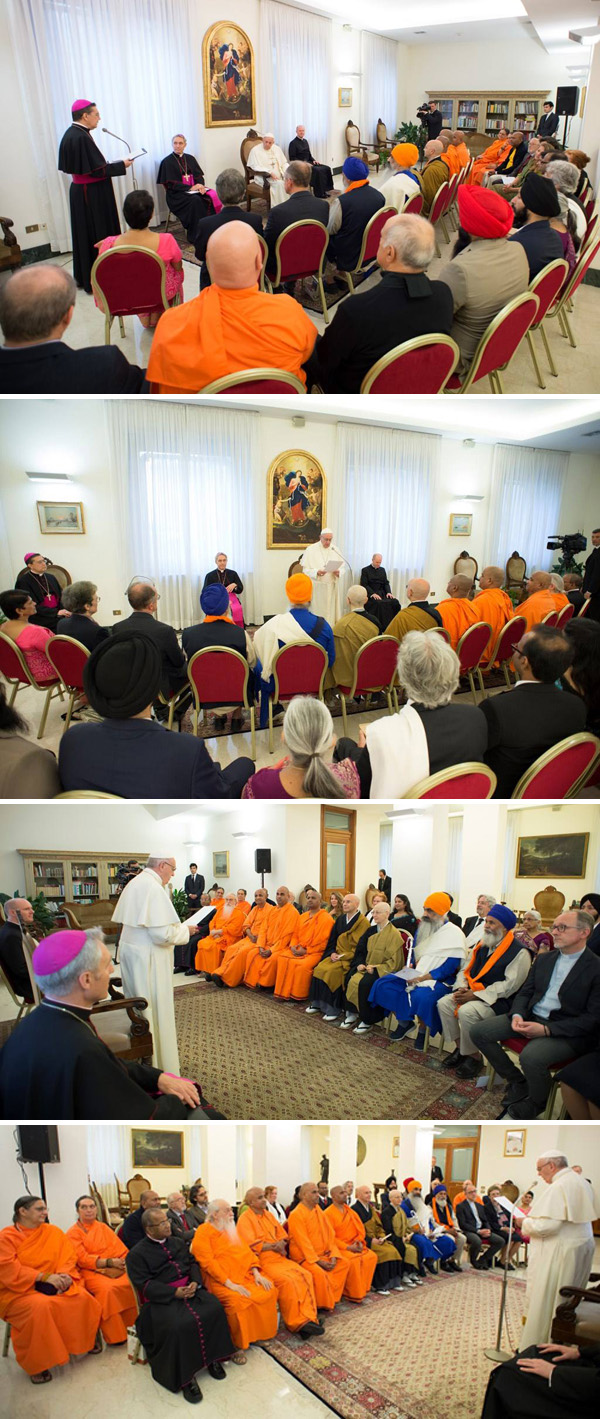 SOURCE